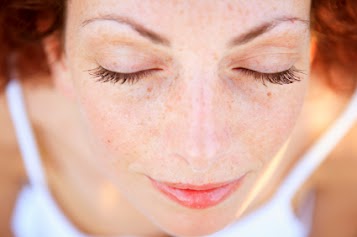 The Silva Method is a mind control technique that recognizes different levels of functioning within the brain. In our daily lives, our brains stay mostly at the level referred to as beta. This is our normal, waking consciousness. What about the mind levels of those who are having a religious experience, communicating with the divine source, or receiving spiritual guidance or healing? Could it be said that they are experiencing a different level of consciousness or mental functioning?
Yes. In fact, they are likely operating at the alpha or theta levels, where the mind is stronger, more aware, and directly communicating with the universe. This is true no matter what the religion or experience. The Silva mind control method helps with spiritual growth by teaching us to open our minds to knowledge and spiritual moments. We learn to receive guidance from the universe and communicate with God, the divine, or whatever we choose to call the universal life source.
This is because we are able to alter our consciousness to a more sensitive, aware state. We detect energies and input we couldn't otherwise receive. This strengthens our connection, teaches us, and actually makes us more spiritually awake. As we seek answers, enlightenment, awakening, healing, or connection with the divine, through Silva mind control, we expand in our abilities to reach certain mental levels, learn intuitive thinking, which opens us up to wisdom and true unity.
The mind attunes itself to the alpha, theta, or delta state through meditation and practice, This means that even as we learn to perfect the alpha state, we are learning and growing mentally and spiritually. As individuals, we are also looking inward, rooting out our fears, worries, insecurities and doubts, and becoming happier, more grateful and open-hearted. We are learning to co-create with the creator, and we learning our powers as human beings on the earth.
Most think of the Silva Method as a life-coaching program, or even as an intellectual enhancer which can make us smarter, more confident and primed for success. It is certainly all of these things, but it is also more. It is a spiritual path that can help us find the true purpose and meaning of our lives by bringing us into contact with our higher selves. As we overcome our personal obstacles and inner negativity, we also become more and more self-actualized, and, as we gain control of our mind and emotions, we become stronger and discover our capacity for equanimity and love. This lets us keep our attention on higher religious pursuits so we don't become caught up in trivial, daily dramas.
Self-control is on of the pinnacles of any religion. Prayer, faith, and devotion are the others. How can we keep our desires and feelings in check and focus on our chose spiritual path? The answer is through gaining power over our mental states so we can be in the moment, kind, and practicing our beliefs out in the world. We can also stay in control, and keep ourselves learning and devoted buy using the alpha state to make us more calm and collected. In the alpha mind state, we are also more intelligent, perceptive and far less likely to be overrun or disturbed by a particular emotion or situation.
The theta sate is also a mental state associated with religion and prayer. Meditative prayer and healing prayer are deep mental states very much like that of the theta state recognized by Jose Silva. It is a deep trance state, where the mind is incredibly powerful and we are capable of healing ourselves or others. Most believe this healing power comes from something outside of ourselves and that it is gained from contact with the divine. Healing, meditative prayer, and prayer in general has been scientifically proven to work. This is due the power gained through the theta mind level.
Don't let anyone tell you that the Silva Method is not a path to greater spiritual growth. While it does focus on mental control, it also provides a means for communicating directly with the divine, self-improvement, overcoming personal obstacles, and liberation from trivial fears or worries. The Silva Method makes us kinder, more open, loving, devoted people, completely in control of our own thoughts and emotions, and thereby gives us the power to walk, always, the path to greater awakening and enlightenment.
Related Posts: